Value Management Through Product-Centricity
The goal of this section is to act as a complete argument for why and how the D-PROM leverages a product-centric core to achieve continuous value-management for digital at scale across a digital enterprise. It begins with a brief consideration of traditional "silo-oriented" technology management models and their limitations followed by describing the new challenges and requirements of operating a digital business. It describes a high-level approach to Digital Product Management capable of holistic value management throughout the product lifecycle that can scale efficiently across the entire business. Finally, this section provides background on and hopefully proactively minimize potentially challenging debates regarding the emphasis on product-centricity versus customer-centricity or service management that are likely to reflect common points of interests for most businesses.
Why Traditional Technology Management Does Not Work
Predominantly, most of the technology in a business is managed and delivered by a centralized IT organization. Historically, these organizations delivered essential productivity, collaboration, and connectivity capabilities, prioritized operational stability, and were regarded as cost centers by business leaders – areas of cost incurred by the business for capabilities or functions deemed beneficial but not critical to the business model. They were typically organized by silos reflecting technology domains such as network or server administration and, later, functional disciplines such as IT Project Management.
Over time, the scale as well as the complexity and costs of capabilities delivered by IT began to increase exponentially, and many IT leaders sought to shift the perception of IT from a "cost-center" to a "value-center" through efforts broadly recognized as IT transformation. Interest in IT transformation has spurred new thinking in the alignment of IT investment to business strategy, cost-transparency, and optimization, and business engagement that has improved technology management but not culminated in distinctly new models, much less a common, industry-wide vision. By far the most significant development in the evolution of technology management has been the shift to Digital Products. Whereas traditional IT-delivered capabilities could often be managed by a single IT silo, or limited collaboration between silos, there has been a marked shift to technical capabilities, solutions, and products (collectively referred to as Digital Products) that rely on increasingly complex technology supply chains. The ongoing delivery and operation of these products relies on processes, teams, and budgets from across a growing number of cross-functional teams, the day-to-day decisions of which can have a significant impact on the resulting customer experience, performance, cost, or risk associated with the product.
As shown in Digital Product Management Gap, this creates a significant management gap, where there exists management of organizational silos and their respective priorities, but there exists no point of accountability for managing value and risk from the product perspective throughout its lifecycle. The potential for widespread value degradation, as well as increasing risks of operation, come into perspective as we consider that it is exactly these types of Digital Products, involving complex technology supply chains, that are increasingly leveraged in the Digital Transformation of the business.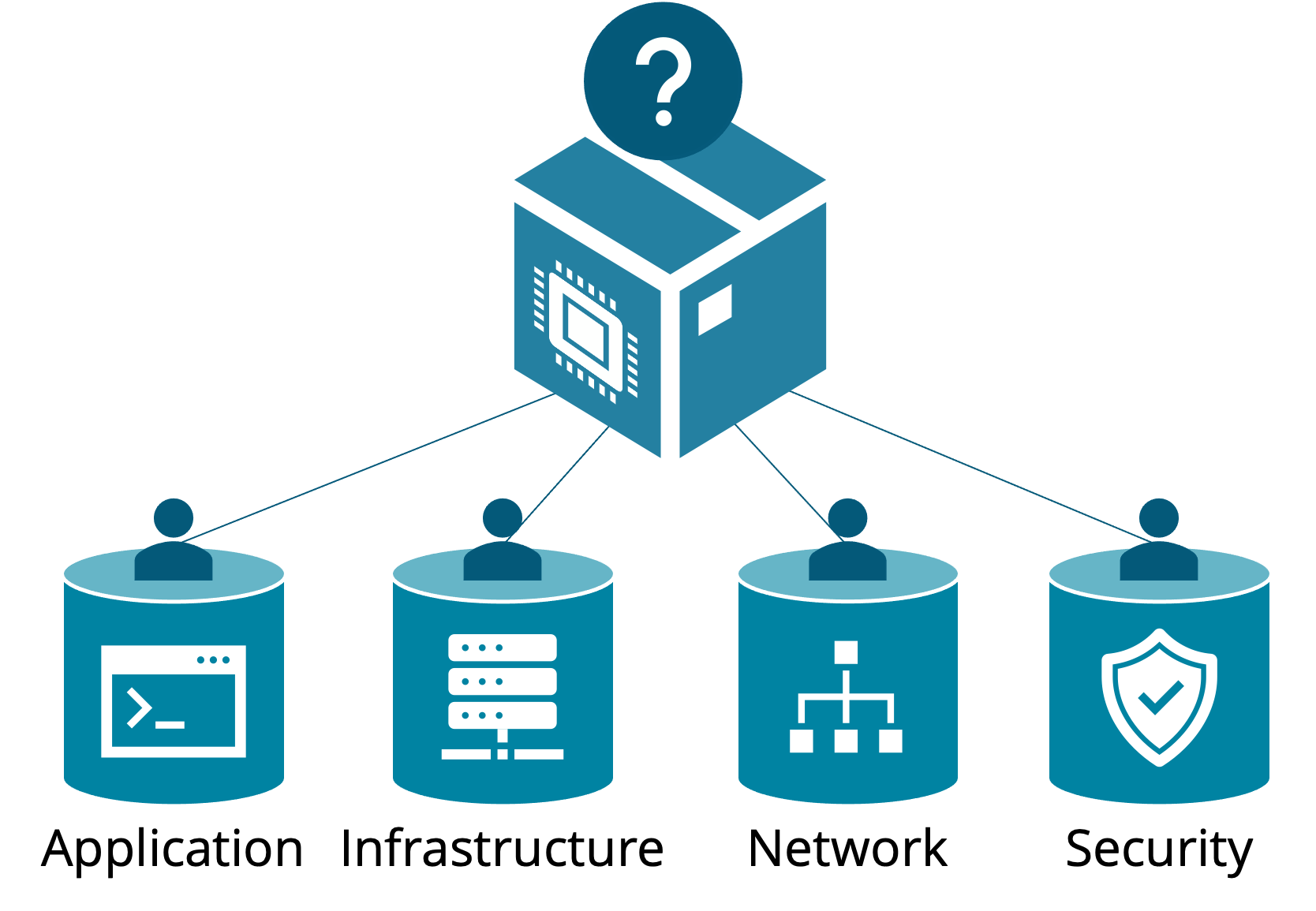 Figure 1. Digital Product Management Gap
More recently, Agile methodologies and DevOps practices have prioritized a focus on Digital Products and value-creation as well as emphasizing cross-functional teams. While invaluable to the industry, these practices and methodologies primarily influence development and were never intended as solutions for holistically managing the value and risk of a product as it is operated over a period of years.
The core of technology management throughout most businesses remains silo-oriented – which is expressly at odds with managing Digital Products. Further, the increasing adoption, scale, and complexity of Digital Products throughout every area of the business has long-since exceeded the ability of any single organization to operate. Successfully managing the value and risk of these products over time will require a permanent shift away from silo-oriented technology management to a model prioritizing product and value management that can be successfully scaled across a business.
Digital Business Challenges and Requirements
A digital business is one in which Digital Products permeate every area of the business, where digital innovation is considered a critical element of the business strategy and success in the marketplace. More formally, it is an enterprise where success of its business model being dependent on successfully delivering Digital Products providing successful outcomes for its consumers. Successfully operating a digital business relies on priorities that were not applicable throughout the time periods where silo-oriented technology management originated:
The focus is now on digital solutions, products, and services that involve complex technology supply chains rather than more simplistic technical capabilities that can be delivered by one or few technology silos.

The bar for technology management has to be elevated beyond operational requirements and cost minimization to true, holistic value management.

The value of digital needs to be managed at all times, not just during development.

The integration of digital with business functions and the potential impact mean that Business teams must have a stake throughout the entire product lifecycle rather than simply defining requirements prior to development.

Digital innovation is now vital to the business and cannot be confined to review, approval, and prioritization by a centralized team and processes or conducted only at pre-defined milestones on the calendar.
The management and innovation of Digital Products is now a shared concern for every area of the business rather than a single technology-focused organization. Relying on a single, central organization like an IT organization to deliver and operate all digital capabilities is no longer an option for a digital business. Even the most successful IT transformation efforts incorporating Agile and DevOps delivery methodologies will be incapable of supporting the successful operation of a digital business if the majority of technology management is anchored to strictly hierarchical silo-oriented organizations, operations, and culture.
The purpose of a Digital Operating Model, then, is to describe a common model for the management and operation of digital throughout an entire business, not just a central IT organization, with a goal of ensuring that those products consistently deliver value and that the risks of operating those products are continuously assessed and minimized. This goal can be fully realized by developing and leveraging product-centricity at the very core of the operating model. In this way it becomes the center of gravity for all aspects of digital operations across the business.
The following sections detail how to establish product-centricity and scale product value management across a Digital Enterprise.
Prioritize Value Management with Digital Products
To establish value management as its foremost purpose, the D-PROM needs a tangible concept upon which to align value management that can be understood and accepted across the entire business, rather than just applying to a limited area (i.e., software development). The industry-wide momentum behind the shift to Digital Product creates a rare and unique opportunity to accomplish exactly this. While various practices and methodologies leverage slightly different definitions of Digital Product, it is important that the operating model leverages a definition that supports the end-goal. Digital Product Definition provides a working description of a Digital Product as a unifying concept for aligning organizations, operations, and cultures across the business to a singular goal of value management.

Figure 2. Digital Product Definition
The chief characteristic of the Digital Product concept is that it reflects what is delivered by the technology organization to a consumer of some type and is, therefore, the best point to align accountability for value management. Other distinguishing characteristics of a Digital Product include the following:
Its delivery involves an element of digital content, software, or a physical good dependent on that content or software

Its designation carries implications for the receipt of value on behalf of the consumer, and assignment of a dedicated value management role

It is associated with its own unique value proposition, value potential, and product-unique value contributors, which may be further differentiated by unique consumers or customer bases

It may be consumed by external customers or internal customers/employees or internal business units/organizations

It may be consumed through a service or subscription model

It may consume internal or external Digital Products and services as part of its own delivery and support as part of a technology supply chain

It may be consumed in support of the development or delivery of another Digital Product as part of a technology supply chain
The use of this definition and characteristics will not interfere with its continued use by Agile teams, and broadens its application to cover the full range of delivery by today's technology organizations; all of which must be managed for value going forward. For example, it can apply easily to the administration of a large-scale platform providing key capabilities to a business function, laptops leveraged by employees across the business, or to a newly designed smart application integrated with a well-known traditionally non-digital consumer device. Regardless of its application, the implication of its designation is that it is delivered to a consumer and must be managed for value creation.
While this somewhat more abstract approach to the definition serves an invaluable purpose for the Digital Operating Model, it is equally important that businesses understand when not to designate a Digital Product. Considerations exist where application of the term could detract from the goals of the Digital Operating Model:
A Digital Product is not automatically designated as the result of work, activity, or effort on behalf of the technology organization

A process is not a Digital Product, although it may support or result in the delivery of one or several

Digital Products should never be designated as placeholders or logical buckets for assigning otherwise unallocated costs from a budget

The designation of Digital Products is never dependent on the current organization or teams involved in its delivery or support, which are subject to change over time with no change to the product or its value proposition
Classify Digital Product Portfolios
A guiding principle for the designation of a Digital Product is that it reflects what is being delivered and consumed. That means the most effective way of organizing and managing a Digital Product portfolio is by consumer types. These high-level consumer types provide an ideal approach to classifying the types of Digital Products delivered by a technology organization:
External end customer: Digital Products delivered to external consumers or integrated with consumer products or services for an external marketplace; for example, a ride-sharing mobile app, smart appliances, or a SaaS subscription service

Internal Line of Business: Digital Products delivered to an internal business function, often directly enabling business capabilities and outcomes; for example, a 3D geological modeling platform administered for a Gas Well Engineering business unit, or an Employee Resource Management (ERM) platform subscription leveraged by a Human Resources (HR) department

Internal employee: Digital Products consumed by employees independent of their business organization, typically representing employee productivity or collaboration and communication capabilities; for example, employee laptops, email, conference rooms, and collaboration platforms

Digital enabling: represent Digital Products that are primarily consumed in the development, delivery, or operation of other Digital Products as part of a technology-supply chain; for example, infrastructure (network, storage, and server) and large-scale platforms and middleware such as databases
The categorization of a Digital Product can have broad implications for how it is managed and how value is created, possibly affecting the value proposition and approach to qualifying Return on Investment (ROI), as well as investment and funding models, and even decisions on operational responsibilities. It is unlikely that any other factor associated with the management of Digital Products and their associated value and risk will be more influential or impactful than the consumers to whom the product is delivered; for example, the ROI associated with end-customer Digital Products can be quantified through increased sales or improved customer-satisfaction. It can be more difficult to do so for a Digital Product delivered to internal employees, better reflected by a strategy to qualify increased productivity or improved employee-experience or by lowering the Total Cost of Ownership (TCO).
Digital Product Lifecycles
A major emphasis of the Digital Operating Model is that value must be managed throughout the life of a Digital Product. To drive consistency in digital value management across the business it is helpful to communicate an explicit, common view of Digital Product lifecycles. These will often re-use the four or five phases reflected in traditional service management practices. Within each phase are also activities, or value streams that will be common across all Digital Products. Specific priorities, processes, and activities below this point are likely to be differentiated for specific products, but the lifecycle and value streams should be explicitly established and communicated as part of the value management strategy detailed in Digital Value Management.
The list below provides sample phases of a Digital Product lifecycle alongside common activities or value streams:
Strategy: Product Portfolio Review & Alignment, Conceive & Ideate

Planning & Design: Roadmapping, Requirements Gathering, Prototyping & Proof of Concept (POC)

Implementation: Project Execution, Product Release & Deployment, Test & Validation

Operations: Request Fulfillment, Product Support, Product Decommissioning/Reclamation

Optimization: Performance Monitoring, Cost-Optimization, Customer Engagement

Retirement: Product Decommissioning, Consumer Transitioning
Alternatively, the business may leverage the Digital Product lifecycle and digital value streams detailed in the IT4IT™ Standard Version 3.0: A Reference Architecture for Managing Digital [C221].
Scale Product-Centric Technology Management End-to-End
Today's enterprises may deliver and operate hundreds of Digital Products, and holistically managing the value and risk of a given product throughout its entire lifecycle may entail a significant level of effort. This can make it difficult for enterprises to truly scale product-centric technology management across the business.
The solution is to strategically group related sets of Digital Products and their management into Digital Product lines. Grouping can be done logically, based on a shared customer-base, value-contributors, support for a common business function, or even overlapping architecture or responsibilities. The total amount of effort required to manage the products at the desired level, as well as the level of visibility and focus placed on the product line itself by the business will also influence proper designation of a Digital Product line.
The combination of broadening the definition of "Digital Product", described earlier in this section, and the leveraging of Digital Product lines together serve as the single most important enabling mechanism for the Digital Product-Centric Reference Operating Model described in this document to achieve its stated goal: to holistically manage the value and the risk of every Digital Product in the business at all times.
To be successful in practice, a framework for Digital Product Line Management will rely on three foundational principles:
Federate Through Digital Product Lines
The definition, characteristics, and guidance for the designation of a Digital Products and Digital Product lines detailed in the previous sections should be applied across the entire business. Doing so is the only way to adopt product thinking and prioritize value management through a common model end-to-end.
Care should be taken when designating Digital Product lines across the business. Designating too few can lead to missed opportunities to identify value-creation opportunities. On the other hand, designating too many can lead to significant management overhead that fails to drive higher levels of value. As best practice, small enterprises should aim for 12-20 product lines, while larger enterprises may designate upward of 60.
As a final word of experienced caution – most organizations tend to over-designate products and product lines in all areas of the portfolio, making it difficult to operate and demonstrate value from the model.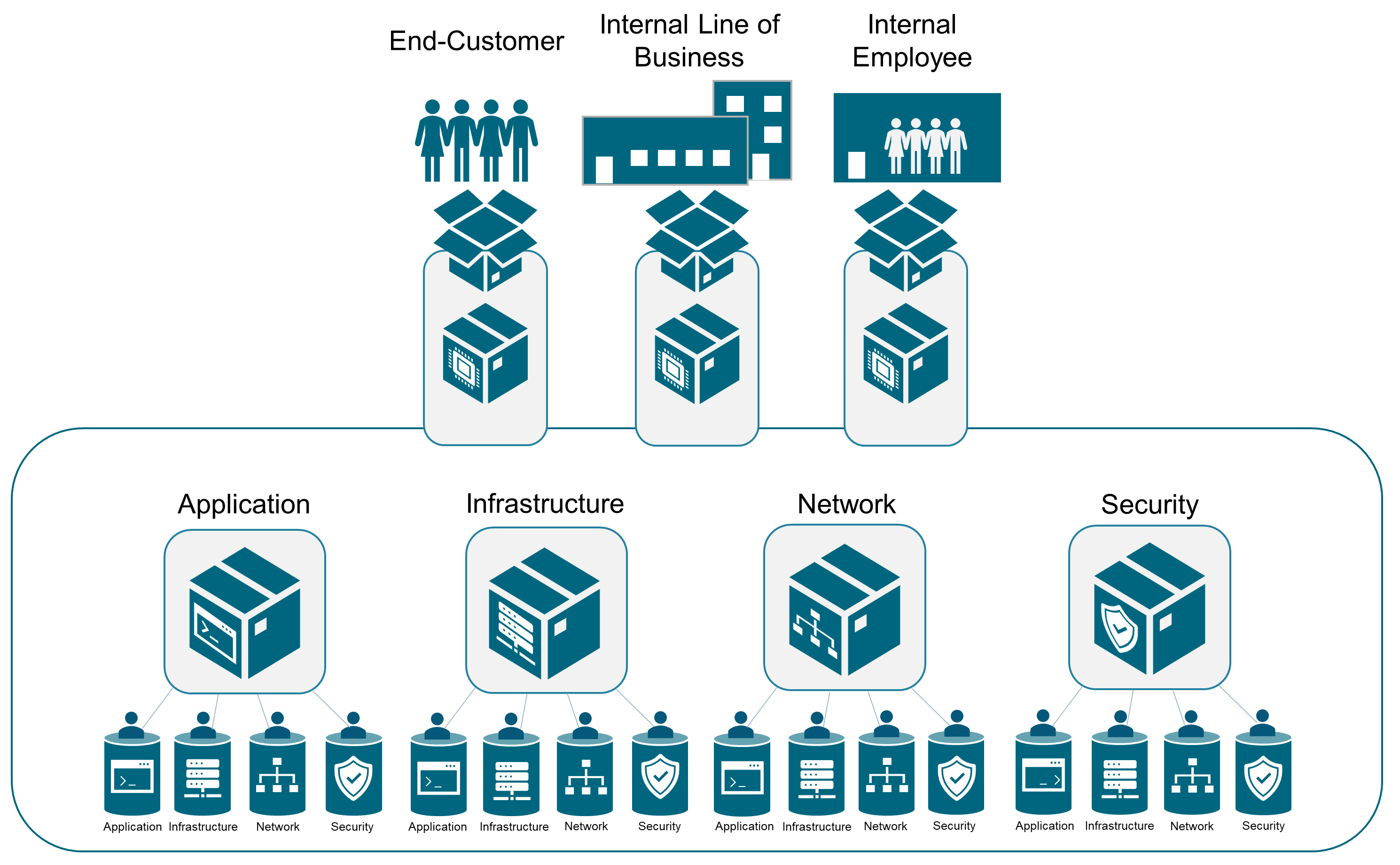 Figure 3. End-to-End Digital Product Line Management
The end-to-end designation of Digital Products across the business does not immediately achieve product-centricity or unlock wide-scale value and risk management. What it does is to create the much needed logical constructs, designated by what they deliver, that allow the Digital Operating Model to now decentralize accountability for value management. To achieve holistic value management at scale along with the agility required by a digital business, these product lines will be allowed to operate as semi-autonomous micro-enterprises.
These Digital Product lines represent miniature technology businesses. That implies they are expected to prioritize value creation while managing risks, and will be regularly expected to qualify their success in those areas. Accountability has to be enabled with appropriate levels of authority and autonomy. This will require a greater democratization of decision-making than ever before in most businesses, but it must be done to avoid instances of "accountability without authority". These principles, including the authority vested to the product lines by business and technology executives, have to be communicated and well-understood across the business. It must be reinforced at all levels to the point of being ingrained with the culture. All of the elements of the Digital Operating Model and recommended solutions described by this document ultimately serve to support these principles.
De-Centralize Accountability for Product Value Management
A single individual has to be explicitly accountable for managing the value and risk of any given Digital Product throughout its lifecycle at all times. This applies to all Digital Products delivered and operated by any organization in the business. The alignment of this accountability should be directed toward a well-known role that is common across the business (i.e., Product Manager or Digital Product Line Manager).
In most cases, the responsibilities and mindset needed for this role represent something unique from any roles currently defined within a business. While many technology organizations today leverage roles for Product Owner and Product Manager, they are heavily focused on software, development, and initial product release without explicit responsibilities and accountabilities throughout the remaining areas of the lifecycle. In other cases, they may define or even oversee operational requirements (within DevOps practices, for example) but stop short of holistic value and risk management. In practice, the accountability and responsibility sets aligned to this role are unique from and more broadly encompassing than those associated with existing Agile product roles, and perhaps, more importantly, often require a different mindset for success in the role.
This role is also unique from most organizational managers in today's businesses, typically responsible for work prioritization, resource management, and an operational budget. The Digital Product Line Manager role represents a much broader responsibility set and perhaps requires a different mindset. For most businesses, designating a brand-new role of Digital Product Line Manager represents the ideal approach for aligning this mindset and accountability. Ultimately, the name of the role is less important than the accountability and responsibility set that is aligned with it and understanding the mindset and characteristics that can help individuals stepping into the role to be successful.
The ideal mindset for successfully driving long-term holistic value and risk management of a product can best be described as that of a General Manager. General Managers are understood to own responsibility for a broad umbrella of management activities. For a given Digital Product, these could include maintaining a value proposition and product vision, evolving the product performance strategy, TCO optimization, demand planning, shaping cloud and automation strategies, refining the overarching risk management strategy, review and action on digital security audits, and resource and partner planning. Many of these responsibilities can be delegated to supporting roles, so long as a single individual retains final accountability for the results of these delegations and decisions. Just note that in practice these General Managers are overseeing product-lines with accountability that is supported by one or more business or technology executives.
The ideal characteristics of the General Manager mindset for Digital Product Line Managers are typically reflected as:
A strong sense of ownership

Strong delegation skills

A record of success with regularly making high-impact decisions
Coaching and support to foster an appropriate level of empowerment, as well as ensuring the supporting vision, processes, and tools are in place are all key in helping individuals successfully embrace these roles which are now arguably some of the most visible and impactful throughout the business.
As a practical example, consider the role within a broader Product team: consider a Product Owner may be assigned most responsibilities associated with the Planning & Design and Implementation phases of a product lifecycle, while the Digital Product Line Manager leverages them as a Subject Matter Expert (SME) to inform decisions throughout its operation and support. These decisions may include optimizing the TCO, selecting the ideal cloud service, assessing the results of information audits, or developing purpose-fit partner agreements. The final accountability for value creation always rests with the Digital Product Line Manager, who should also retain the authority to select the best-fit Product Owners within their respective product lines.
Set a Common Strategy for Digital Value Management
Digital business needs a common way to manage, qualify, and assess the value of Digital Products across the business for the same reason that publicly-traded businesses have requirements for quarterly earnings – so we know how to invest. Designating 20-60 Digital Product lines and appointing Digital Product Line Managers without a common strategy for value management will only create a mess and leave business and technology leaders struggling to assess product portfolios.
Without a common strategy, the concept of Digital Product value management can remain vague and open to varied interpretations at each Digital Product line. The approach to managing product value could differ between similar products and even change over time due to resource transition or other factors. Strategies and Functions details core strategies to enable the Digital Product-Centric Operating Model, including a business-wide strategy for performing and qualifying digital value management and a central team to own and govern the strategy, define processes, drive education and visibility, and recommend and approve supporting platforms.
A well-governed and communicated strategy for Digital Product value management will bring consistency in management and reporting, allowing business and technology leaders to readily understand how value is being created and make funding and investment decisions.
Customer-Centric versus Product-Centric
Emphasizing customer-centricity versus product-centricity in Digital Operating Models is a likely source of debate for many organizations. The idea of customer-centric software delivery has popularized important principles and priorities for better understanding the customer, their needs, and delivering the best solution – all of which can be captured in a product-centric operational approach. Customer-centric values are implicit in product-centric technology management when aligned to the goals of holistic value management, which is the intent of the Digital Operating Model described here.
While never excluding ideas of customer-centricity, the primary justification for emphasizing products over customers for a Digital Operating Model is that the overwhelming majority of technology delivery resources will never directly interface with a customer. Technology teams perform better when they have some direct contact with the customers. This need not be on a day-to-day basis, but there should be some direct contact with real customers, if only with a small subset of them as part of a training program. Having said this, products represent a more tangible concept that allow Technology teams to directly understand how their daily decisions and activities will impact customers, with the knowledge that the product is the vehicle for delivering value as their requirements are captured and codified by Product Management teams. Digital Products, however, represent a more tangible concept that allow Technology teams to directly understand how their daily decisions and activities will impact, with the knowledge that the product is the vehicle for delivering value to customers as their requirements are captured and codified by Product Management teams.
Another consideration is that the long-term management of a Digital Product will entail supporting requirements from a range of stakeholders in addition to the customers; for example, facilitating business conformance requirements and performance goals set by business executives or a board of directors or adhering to technical infrastructure directives set by a Chief Information Officer (CIO) or Chief Information Security Officer (CISO). The concept of a Digital Product represents the ideal point at which to align central accountability for outcomes driven by a range of consumers and stakeholders.
Products versus Services
Services represent another potential terminology debate that, while arguably justified, can derail the development and adoption of the Digital Operating Model. Similar to a product, the concept of a service can represent an equal opportunity to align value management and, using traditional definitions, can even reflect the broader set of offerings and support associated with a given product, capability, or solution. At the same time, service management practices for IT and business technology are heavily encumbered by their own history, and broadly viewed by the industry as tightly-coupled with project and silo-oriented technology management models.
In some limited cases, a business may achieve the best outcomes by applying a service-centric "lens" to its operating model for digital. The outcomes achieved by aligning value management to Digital Products can also be accomplished through alignment to services, so long as the designation of services reflects what is delivered and consumed. A service-centric lens leveraging the same principles described in this D-PROM may represent the best approach for businesses where product-focused software development practices remain limited. For many of today's organizations, however, the extensive momentum behind Digital Products and related methodologies, considered alongside traditional views of IT Service Management (ITSM), typically position a product-centric emphasis as the most viable means of re-orienting the operating model for digital and the underlying organizations and cultures to value management.
Recommended Reading
Key elements of the thought-leadership and resulting recommendations in this section were derived from The Open Group White Paper The Shift to Digital Product: A Full Lifecycle Perspective [W205], as well as the IT4IT™ Standard Version 3.0: A Reference Architecture for Managing Digital, a standard of The Open Group [C221]. These publications expand on the concepts introduced here as well as providing further background and thinking on topics such as products versus services, and a definition for Digital Product. As such, they represent a valuable resource for technology and business leaders shaping their vision for a future Digital Operating Model and developing the change leadership strategy to support the transformation. The Digitial Practitioner Body of Knowledge™ Standard (also known as the DPBoK™ Standard) [C196], describes the competencies necessary for a digital practitioner, many of which are required to execute this Digital Product-Centric Reference Operating Model.