Implementation and Migration Layer
The implementation and migration elements support the implementation and migration of architectures. This includes modeling implementation programs and projects to support program, portfolio, and project management. It also includes support for migration planning.
Implementation and Migration Elements Metamodel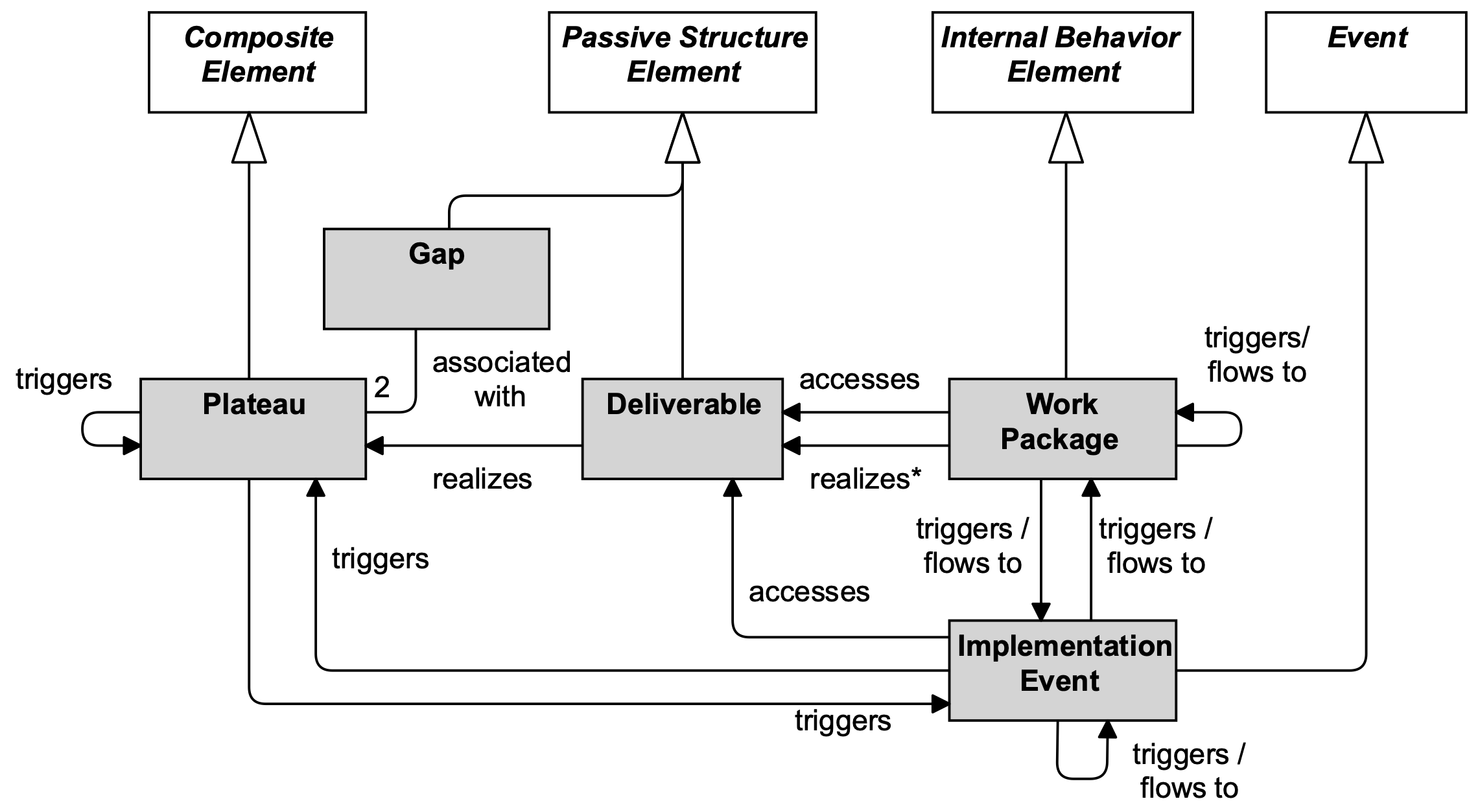 Figure 1. Implementation and Migration Metamodel
| | |
| --- | --- |
| | This figure does not show all permitted relationships; every element in the language can have composition, aggregation, and specialization relationships with elements of the same type. Furthermore, there are indirect relationships that can be derived, as explained in Derivation of Relationships. The realization relationship from Work Package to Deliverable (marked with an asterisk in the figure) is deprecated and may be removed in a future version of the standard. It is recommended to use an access relationship instead. |
Summary of Implementation and Migration Elements
Table 1. Implementation and Migration Elements

| Element | Definition | Notation |
| --- | --- | --- |
| Work Package | Represents a series of actions identified and designed to achieve specific results within specified time and resource constraints. | |
| Deliverable | Represents a precisely defined result of a work package. | |
| Implementation Event | Represents a state change related to implementation or migration. | |
| Plateau | Represents a relatively stable state of the architecture that exists during a limited period of time. | |
| Gap | Represents a statement of difference between two plateaus. | |
Relationships with Other Aspects and Layers
Figure 7. Relationships of Implementation and Migration Elements with Core Elements
A business internal active structure element may be assigned to a work package. This is used to model, for instance, a Project Manager business role that is responsible for the work package.
A plateau is linked to an architecture that is valid for a certain time span. To indicate which parts of the architecture belong to a certain plateau, a plateau may aggregate or compose any of the concepts of the ArchiMate core language. Realization from a plateau to part of the architecture is also permitted. For example, a capability may be realized by a plateau, signifying that a certain capability increment is valid only during the time span of that plateau.
A gap is associated with the core concepts that are unique to one of the plateaus linked by the gap; i.e., the core concepts that make up the difference between these plateaus.
A deliverable may realize, among others, the implementation of an architecture or a part of an architecture. Therefore, any of the concepts of the ArchiMate core language may be linked to a deliverable by means of a realization relationship.
Like most of the core language concepts, a composite element may aggregate a work package or deliverable.
Weaker relationships may also be defined. For example, the association relationship may be used to show that parts of the architecture are affected in some way by certain work packages.
Strictly speaking, the relationships between the implementation and migration elements and the motivation elements are indirect relationships; e.g., a deliverable realizes a requirement or goal through the realization of an ArchiMate core element (e.g., an application component, business process, or service). However, it is still useful to make these relationships explicit to show that a deliverable is needed to realize certain requirements and goals.
Also, motivation elements can be related to a certain plateau; e.g., certain requirements may only be applicable to the Target Architecture, while others may apply to a certain Transition Architecture. Similarly, plateaus can be used for capability-based planning. This can be modeled by means of the aggregation or composition relationships.
Relationships of Implementation and Migration Elements with Motivation Elements summarizes the relationships between implementation and migration elements and motivation elements. Goals, outcomes, and requirements can be aggregated or composed in plateaus. Requirements can be realized by deliverables. Since outcomes and goals can be realized by requirements, they can of course be realized indirectly by deliverables as well.
Figure 8. Relationships of Implementation and Migration Elements with Motivation Elements